GOTOASSIST FEATURES
On-Premise Data Archiving
Download and save your session reports and recordings.
HOW IT HELPS
Store your data long-term.
The data and recordings from your support sessions is accessible online through your GoToAssist account. You can pull data from support sessions up to a year afterwards, and recordings are available for 90 days. If company policy requires you to maintain long-term records, you can easily download both to your local storage, on-premise data arching.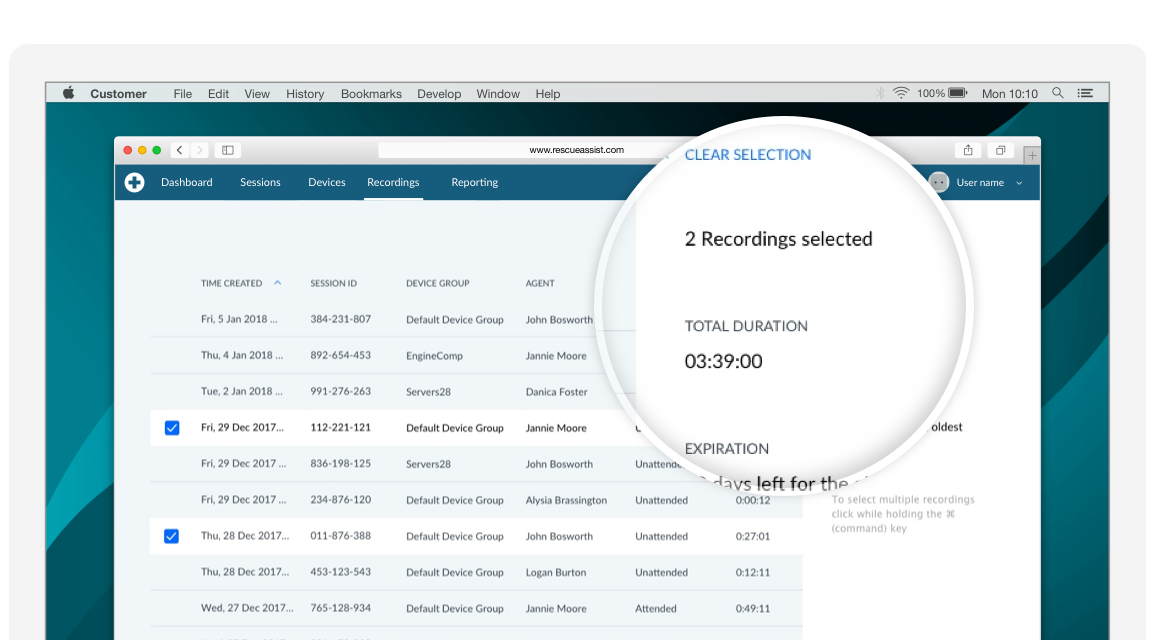 WHAT YOU CAN DO
Export reports and save recordings.
For sessions that took place up to a year ago, you can run Custom Reports to quickly access the data. You can check these reports online or export them in a number of different formats, including PDF, XLS and CSV. And if you've enabled session recordings, you can simply download the screen-sharing videos as MPEG-4 files for future review.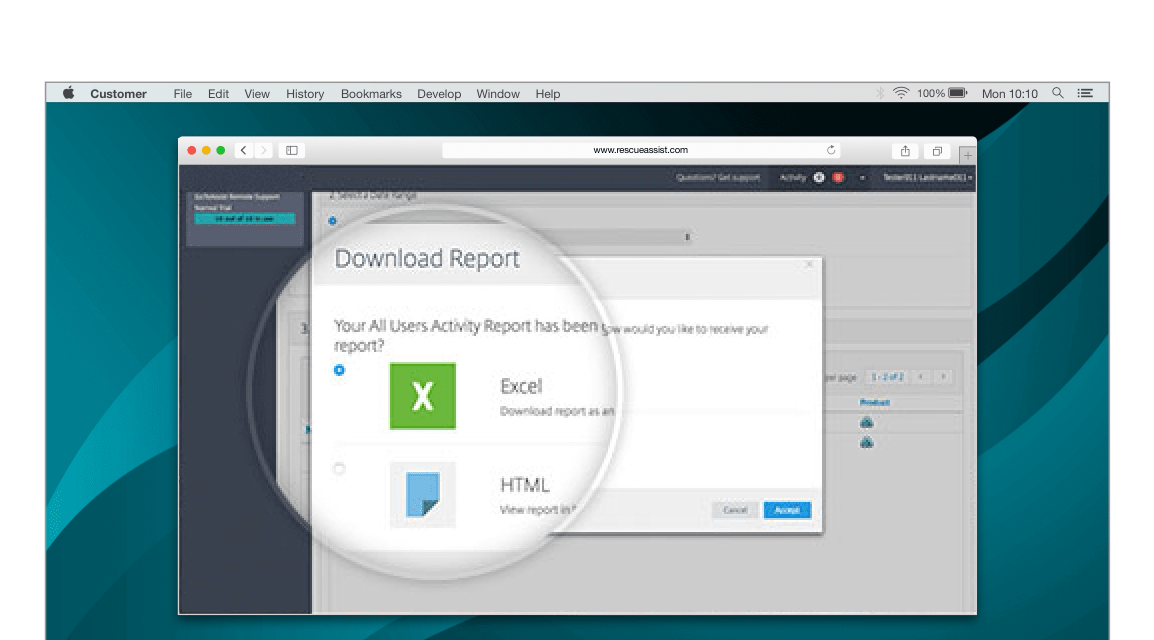 RELATED FEATURES
Learn more about GoToAssist features.
Talk to a Specialist
Find the perfect suite of tools for your business or industry.
+1 (833) 564-4357
Contact Sales
We are here to help your business grow.
Contact Sales
FAQs
Check out our help center for answers to common questions.
View Topics
Free 7-Day Trial
Need more information?
Call +1 (833) 564-4357