REMOTE SUPPORT
Powerful support from desktop or mobile.
CORE FUNCTIONALITY
IT resolution in record time.
Unlimited Live End-User Support
Access and control end users' computers to resolve issues quickly. Transition from a call or chat to an online support session with just one click.
Unattended Computer Access
Support remote computers and servers without an end user present. Connect at any time to unattended machines.
SUPPORT TOOLS
Equipped with everything you'll need.
Agent Console
Quickly and easily start a support session; choose right from the browser or desktop app.
Remote Diagnostics
Easily access your customer's system information, including hardware and software configuration.
File Transfer
Securely send and receive files in a live or unattended support session, which is useful for applying patches, updates and more.
Multi-Session Support
Host up to 15 sessions simultaneously per technician.
TEAM-BASED SUPPORT
When escalation is the answer.
Transfer remote support sessions to another team member.
Shared Access
Share access to unattended machines among team members.
Record active support and chat sessions for auditing and training.
Run reports on all support activity including customer name, notes, and session duration.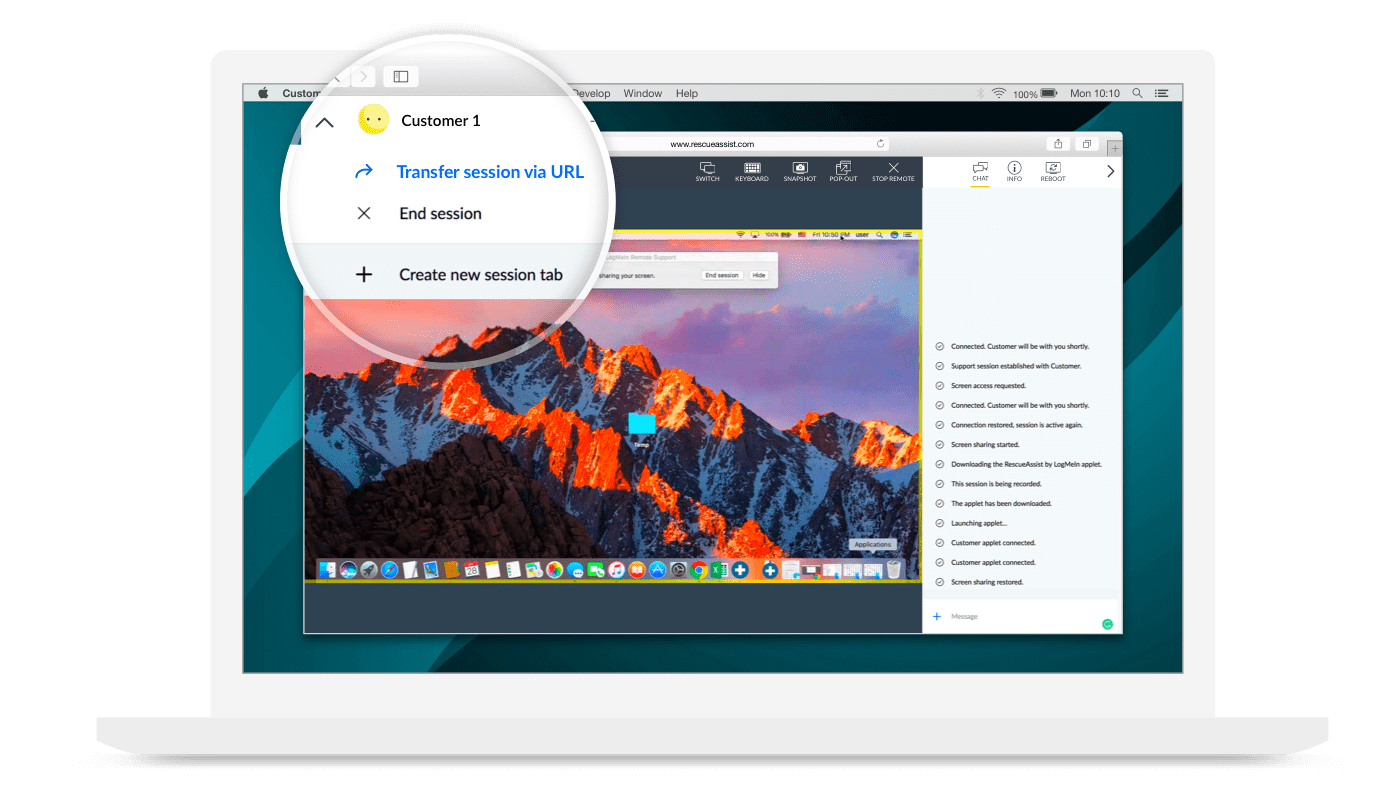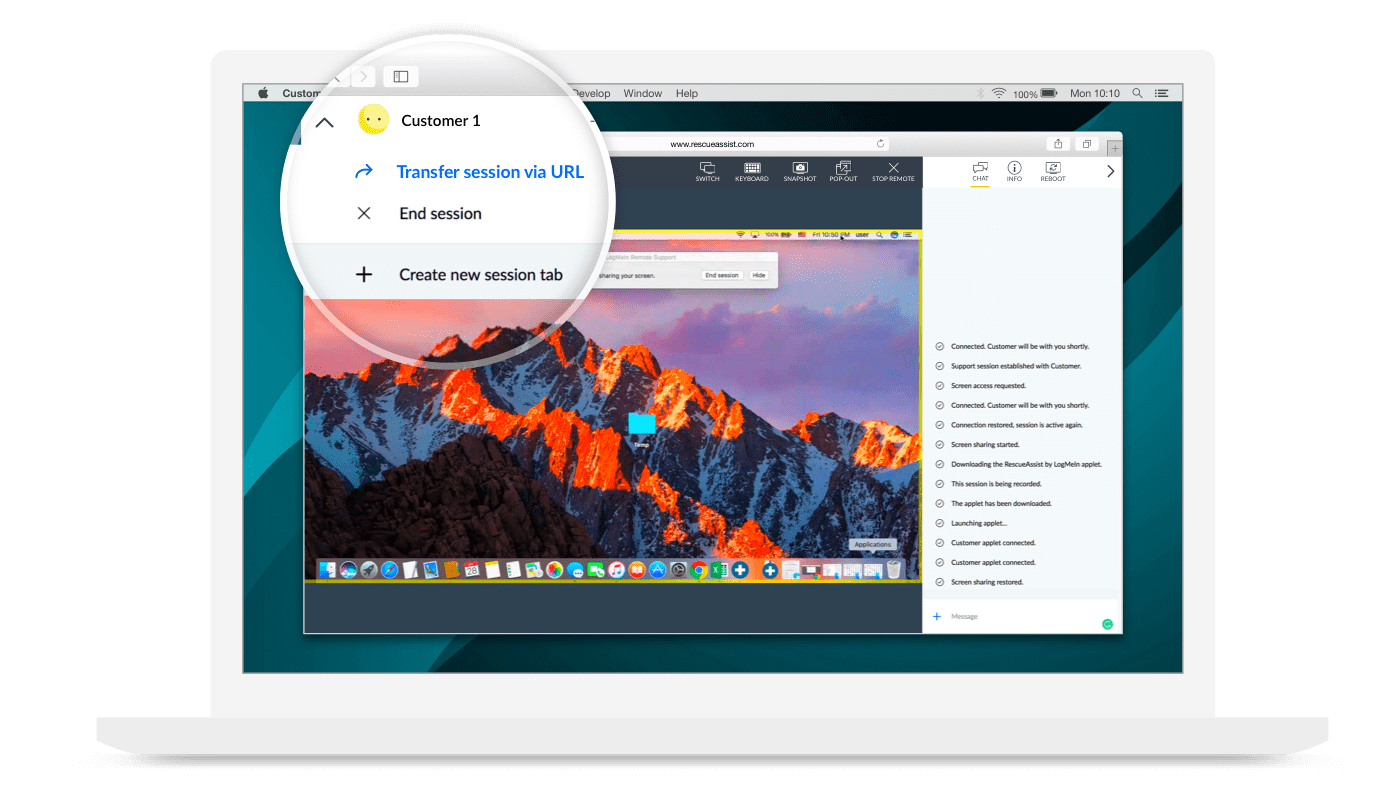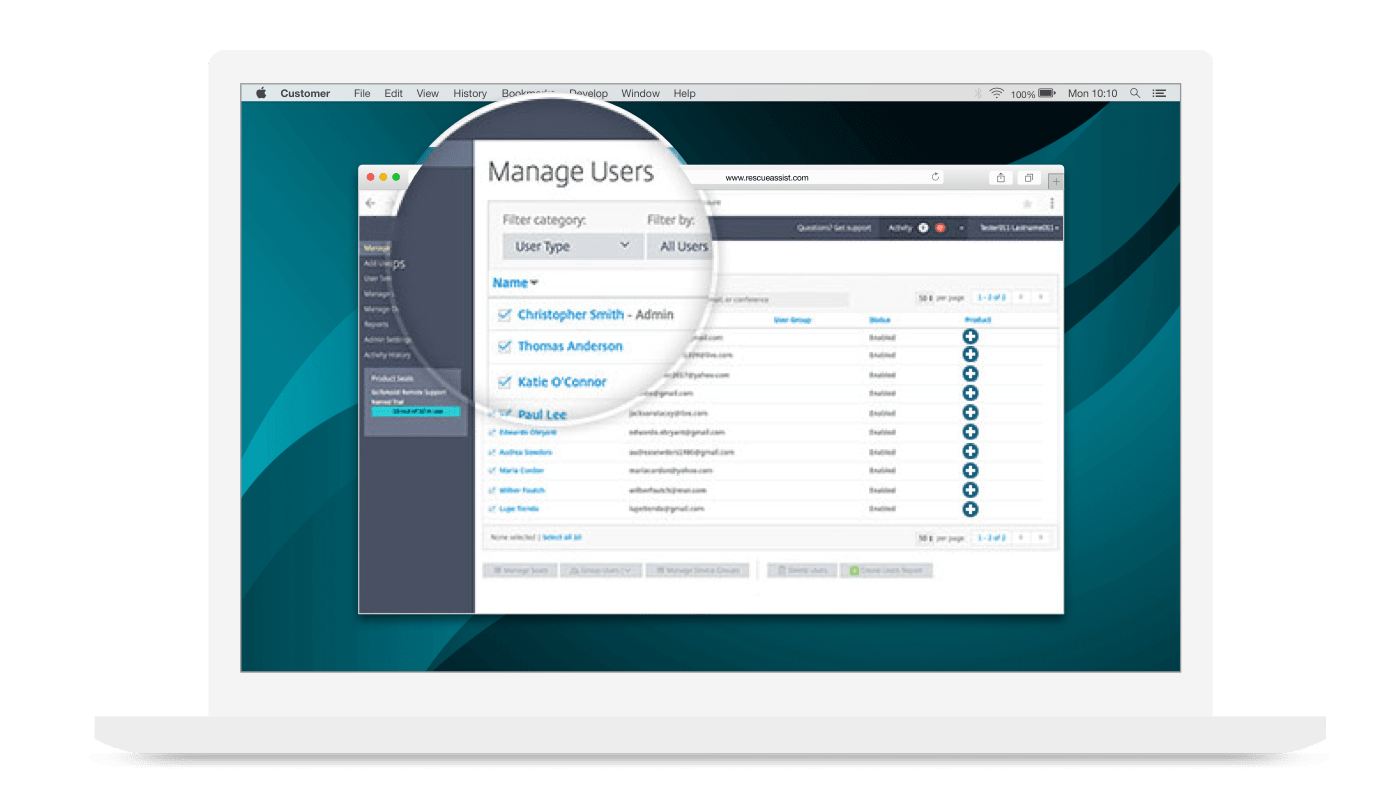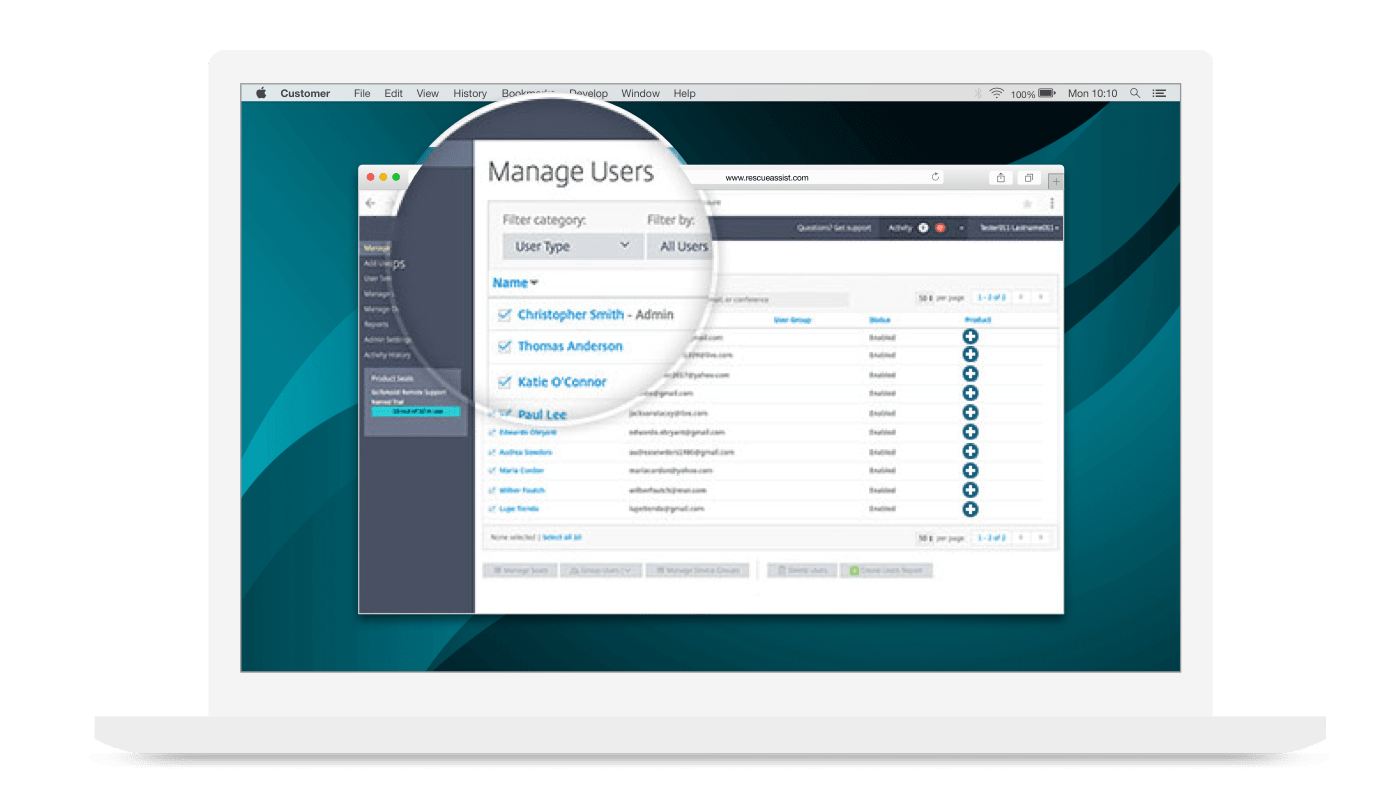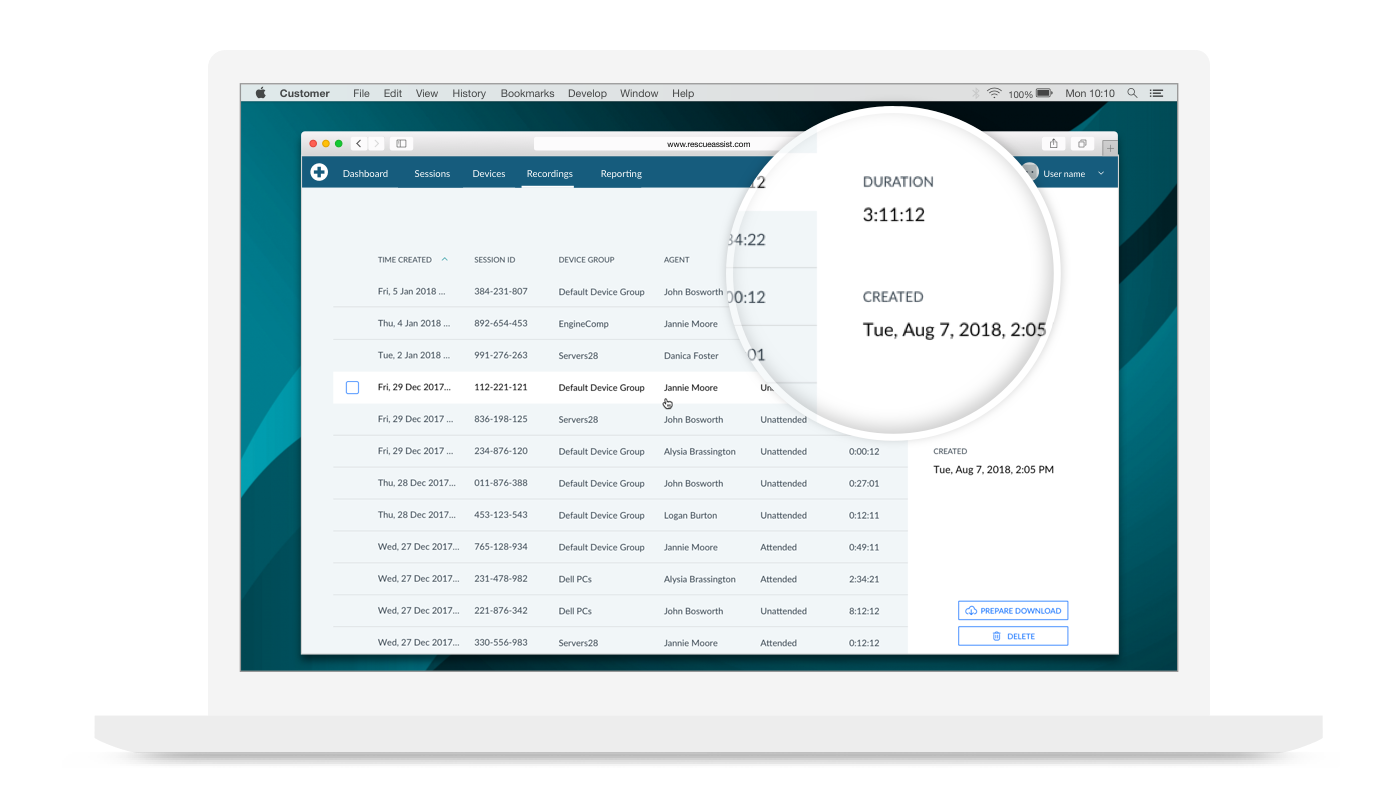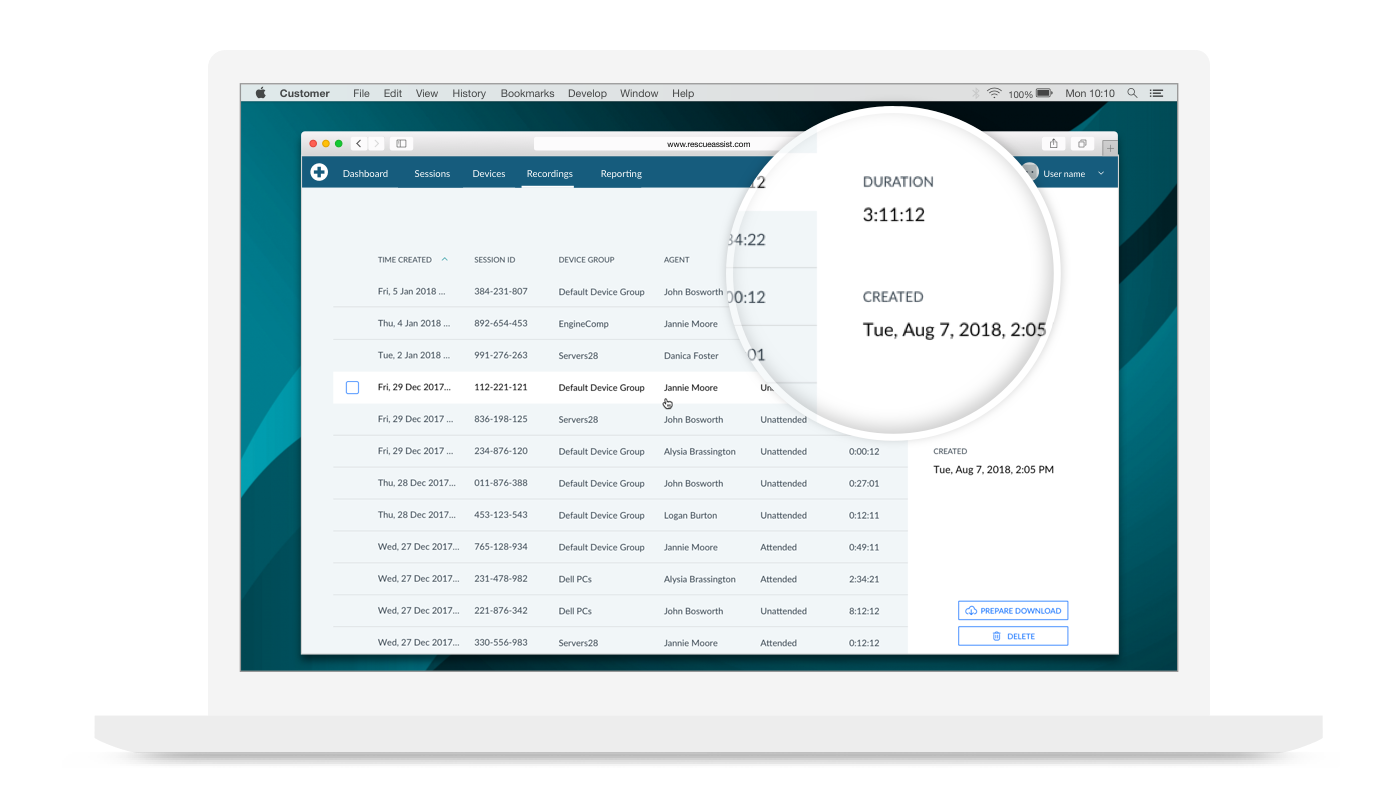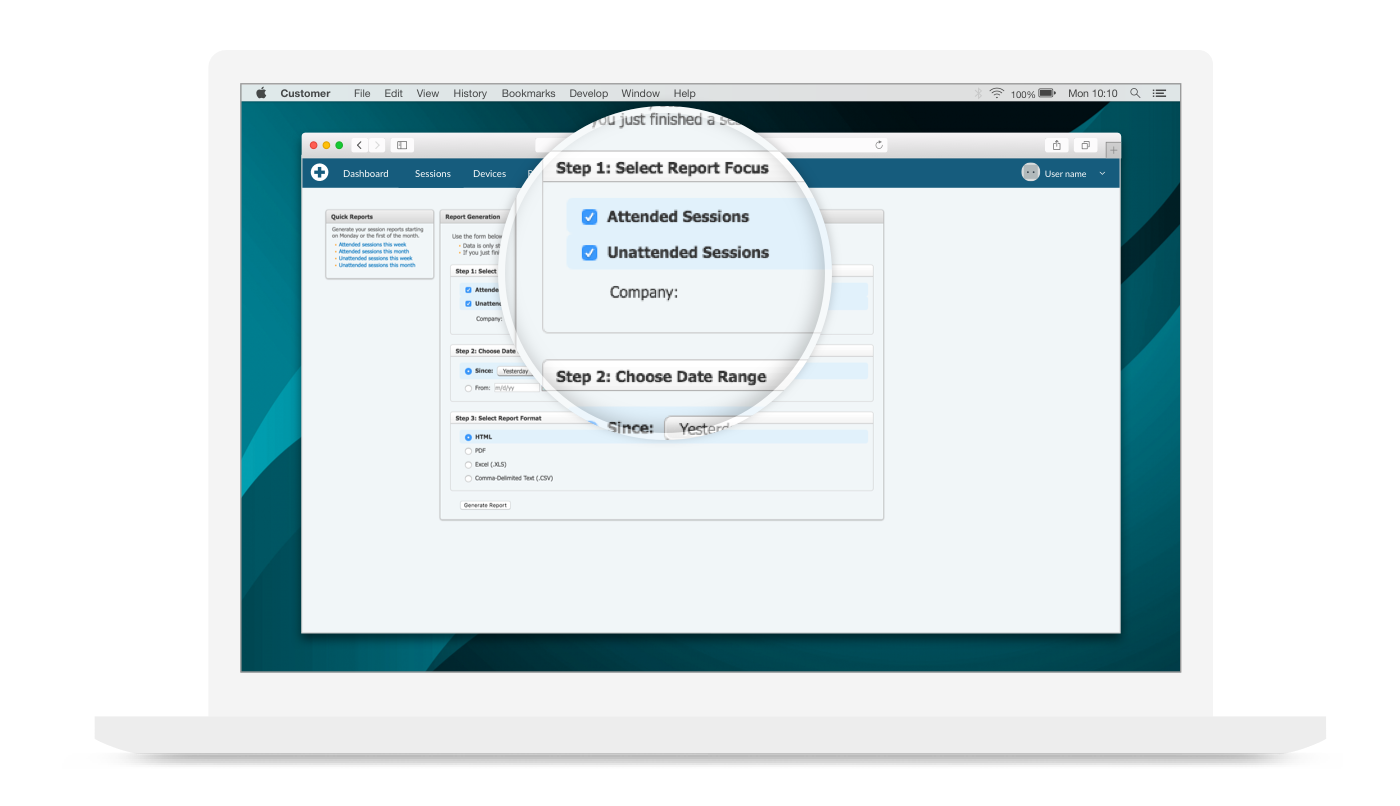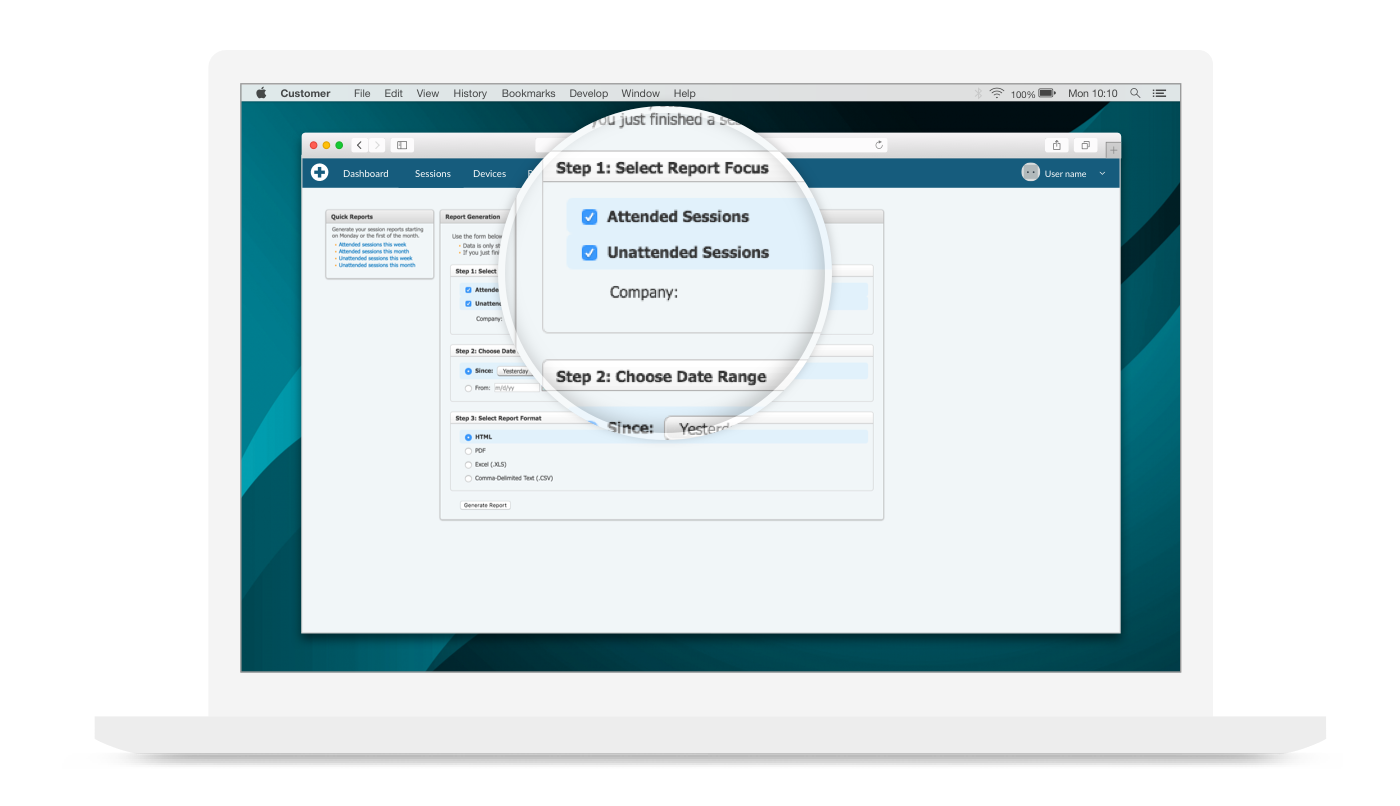 ADMINISTRATIVE TOOLS
Simple Support with Simple Admin
MOBILE SUPPORT
Frictionless support that goes anywhere.
Screen-Sharing for iOS Devices

If your customers are running iOS 11 or later, you can support it. Screen-sharing capabilities let you remotely view any iOS 11+ iPhone or iPad to service users with ease.
Remote Control and View for Android Devices

Remotely view and control your customers' Android devices to perform tasks and resolve issues as seamlessly as if you were there in person.

More about Mobile
Talk to a Specialist
Find the perfect suite of tools for your business or industry.
+1 (833) 564-4357
Contact Sales
We are here to help your business grow.
Contact Sales
FAQs
Check out our help center for answers to common questions.
View Topics
Free 7-Day Trial
Need more information?
Call +1 (833) 564-4357