THANK YOU
Solve Technical Issues the Easy Way - Free For 30 Days.
Simple to deploy and simple to use, GoToAssist Service Desk makes it easy to implement ITIL best practices.
Built-In Service Excellence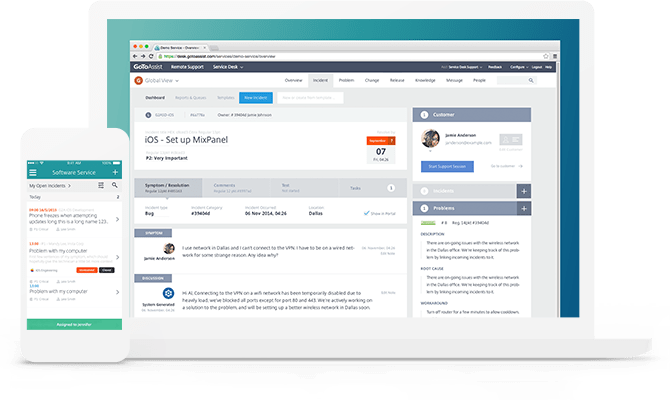 Your 30-Day Free Trial Includes:
Easy incident, problem and change management.
Customizable self-service, online portals for users.
Built-in ITIL best practices.
What Happens After My Trial?
Do you have any questions about your free 30 Day trial of GoToAssist Service Desk?
Access FAQs
Get More Technicians
Support more customers with up to 100 attendees. Subscribe anytime during your trial.
My Account