GOTOASSIST FEATURES
Two-Factor Authentication
Add a second level of security for your Accounts
HOW IT HELPS
Add a second layer of security.
Two-Factor Authentication is an added level of security that can be enabled at the account-level for a GoToAssist account. Used with an authenticator app (such as LastPass, Microsoft or Google Authenticator), on the user's mobile device, users are required to enter a one-time code. This added layer of security makes credential attacks very difficult because the attacker would need the account email address, password, and either the one-time code or the account holder's mobile device to compromise the account.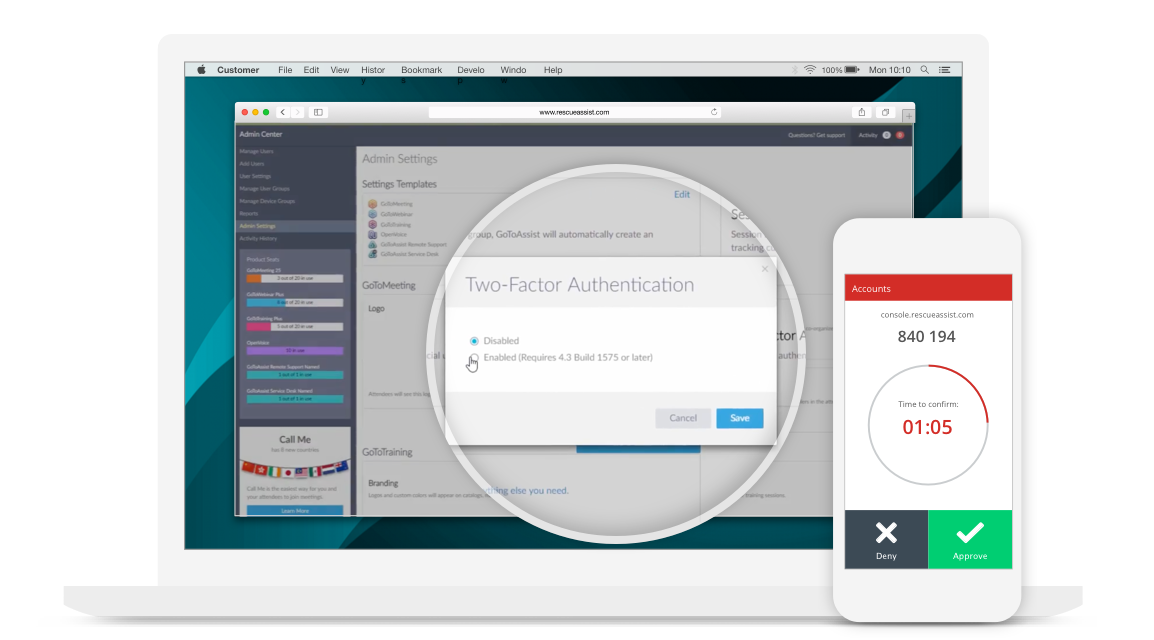 WHAT YOU CAN DO
Secure your account.
When a user logs in to their GoToAssist account from their desktop, they will see a message that initiates the two-factor enrollment process. To complete the sign-in using Two-Factor Authentication, the user will need to have their mobile device to verify the access request. Once the user has their mobile authenticator app set up, the added step of validating the account access request on their smartphone app ensures ironclad security. Users can re-enroll in Two-Factor Authentication if their phone is lost or replaced.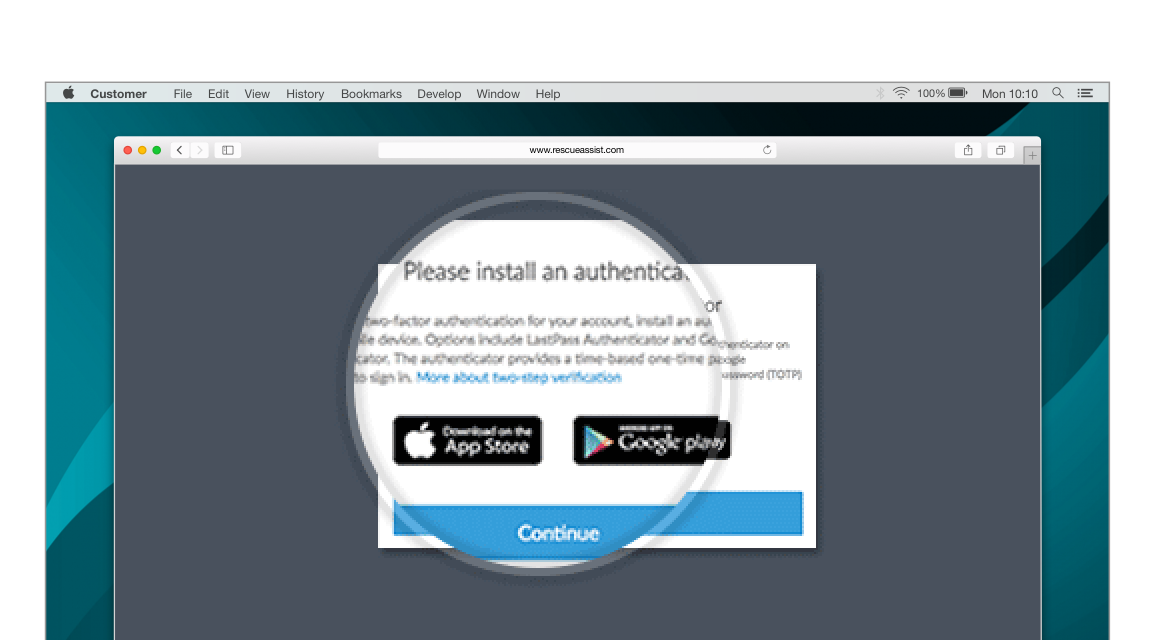 RELATED FEATURES
Learn more about GoToAssist features.
Talk to a Specialist
Find the perfect suite of tools for your business or industry.
+1 (833) 564-4357
Contact Sales
We are here to help your business grow.
Contact Sales
FAQs
Check out our help center for answers to common questions.
View Topics
Free 7-Day Trial
Need more information?
Call +1 (833) 564-4357