THANK YOU!
Solve technical issues the easy way.
Start a live remote support session or set up unattended computers.
Let's get you up to speed & start your first session.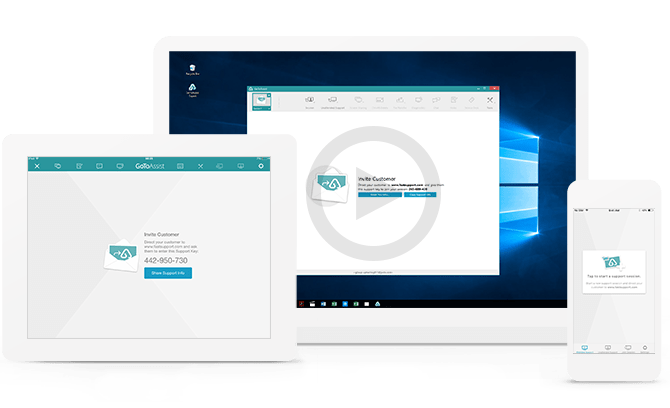 Included in your fully functional trial are:
Screen Sharing and Remote Control
Connect to Unattended Machines
Free Mobile Apps
What Happens After My Trial?
Do you have any questions about your free trial of GoToAssist?
Access FAQs
Get More Technicians
Support more customers with up to 100 attendees. Subscribe anytime during your trial.
My Account