GOTOASSIST FEATURES
Session Reporting
Run reports on your support sessions to see where you stand.
HOW IT HELPS
Know all of your numbers.
GoToAssist lets you dig into the details of your support activity. From the average duration to the session type to the customer's name, you can easily see whether you're measuring up to your service-level agreements. For a full list of everything the GoToAssist session reports include, visit our
Run Session Reports support page.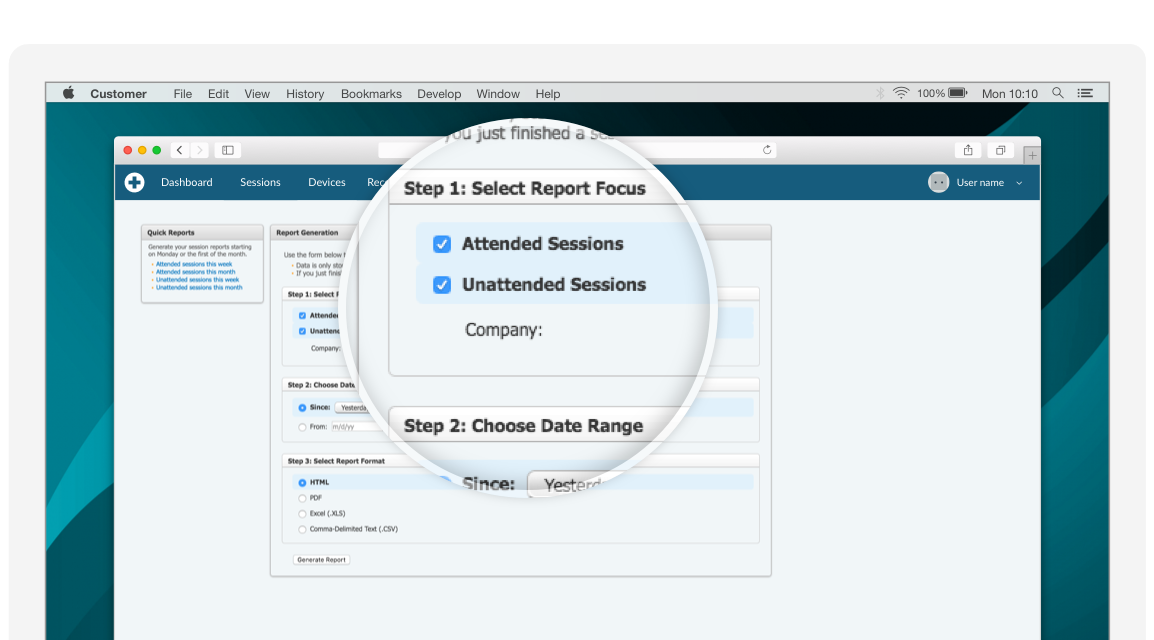 WHAT YOU CAN DO
Generate detailed reports.
You can run two types of reports in GoToAssist. Quick Reports are pre-configured so that you can quickly generate numbers on the last week or month of activity in a single click. Meanwhile, Custom Reports let you call the shots. You can filter by session type, company, technician and date range so you get exactly what you're looking for.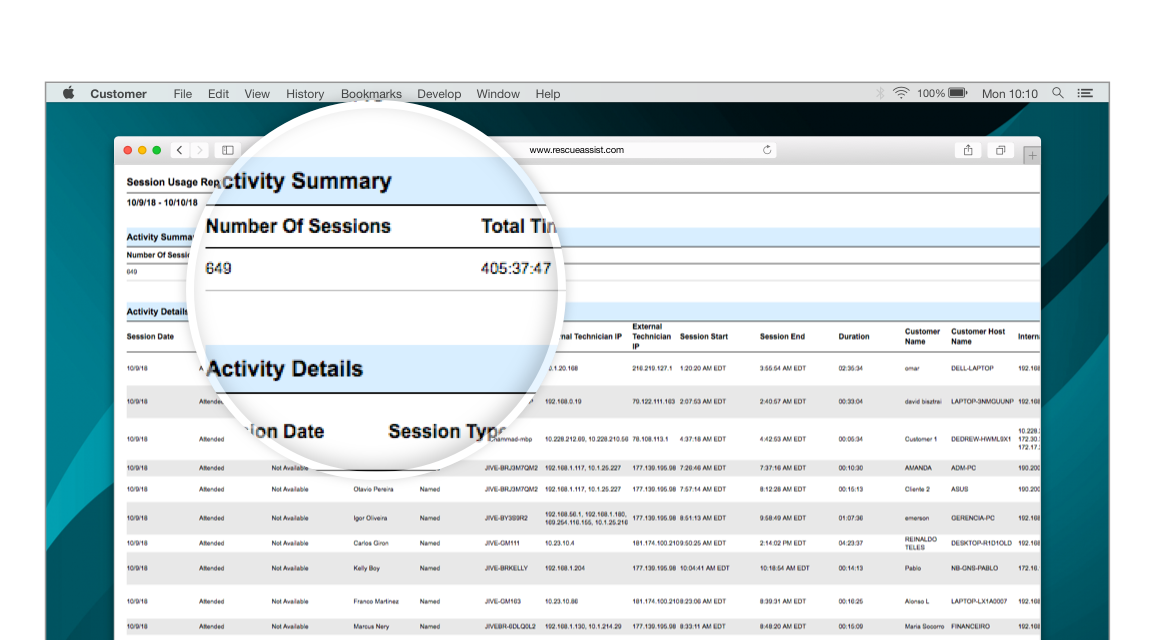 FOR YOUR CUSTOMERS
Better service starts here.
By keeping track of your support sessions, you'll always know how you're doing and where you can improve. If you notice that your average session length is trending up, you can take steps to bring it back down. If you see the total number of sessions dropping, you can adjust accordingly. Good reporting ensures your customers get consistent, quality support.

USEFUL TO KNOW
Capture your technician notes.
When you pull a report in GoToAssist, you don't just get numbers. Any notes that a technician wrote while in a session are kept and provided alongside the data. So if you're looking quickly for specifics, reading through the notes will clarify what each session was for — and why it may have been longer or shorter than usual.
Related Features
Learn more about GoToAssist features.
Talk to a Specialist
Find the perfect suite of tools for your business or industry.
+1 (833) 564-4357
Contact Sales
We are here to help your business grow.
Contact Sales
FAQs
Check out our help center for answers to common questions.
View Topics
Free 7-Day Trial
Need more information?
Call +1 (833) 564-4357