GOTOASSIST FEATURES
Multi-Monitor Desktop Support
Quickly move between all of your customer's monitor screens.
HOW IT HELPS
No screen goes unseen.
There's no denying the productivity value of a multi-screen setup. Many of your customers or end users are likely to have two or more connected with applications and windows spread across them all. But don't worry about missing anything. GoToAssist will alert you right away what their setup is like, so you know exactly what you're working with.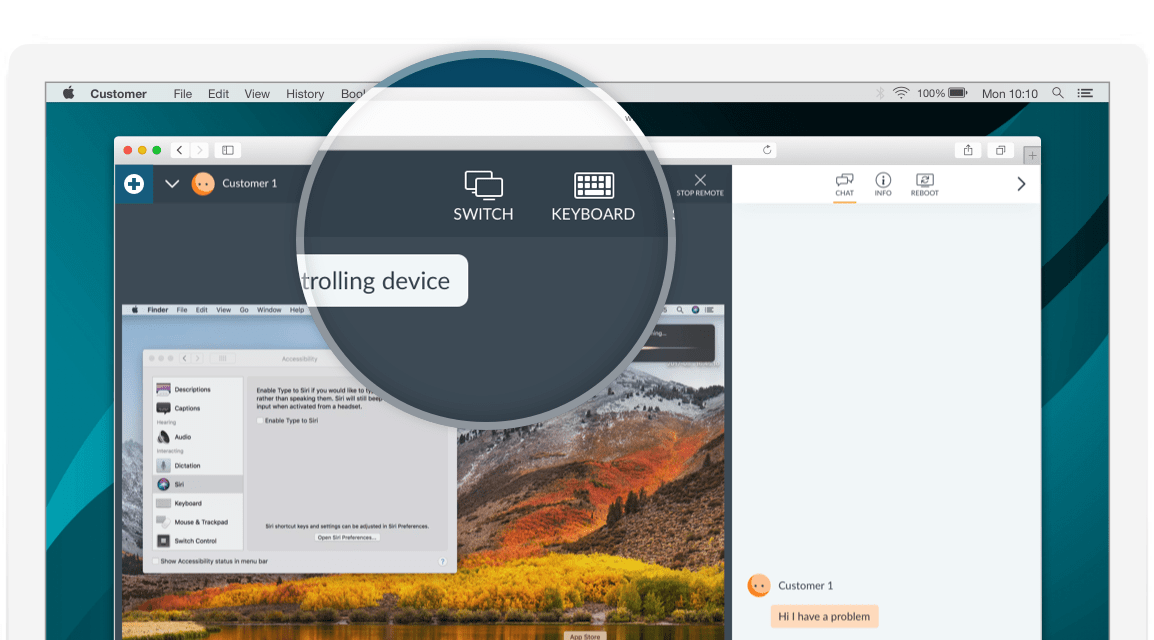 RELATED FEATURES
Learn more about GoToAssist features.
Web Console
Through a simple plugin, you can quickly and easily start a support session right from the browser.
Multi-Session Support
Host up to 15 sessions simultaneously per technician.
Talk to a Specialist
Find the perfect suite of tools for your business or industry.
+1 (833) 564-4357
Contact Sales
We are here to help your business grow.
Contact Sales
FAQs
Check out our help center for answers to common questions.
View Topics
Free 7-Day Trial
Need more information?
Call +1 (833) 564-4357