GOTOASSIST FEATURES
Log In As Admin
Run GoToAssist as a service to enable system commands like Ctrl-Alt-Del.
HOW IT HELPS
Support without constraints.
The GoToAssist desktop application automatically runs as a service when you connect to a customer's computer. In other words, the application will continue running even if the customer logs off, and it can start up before they log in to their system. This lets you perform commands with administrator-level access.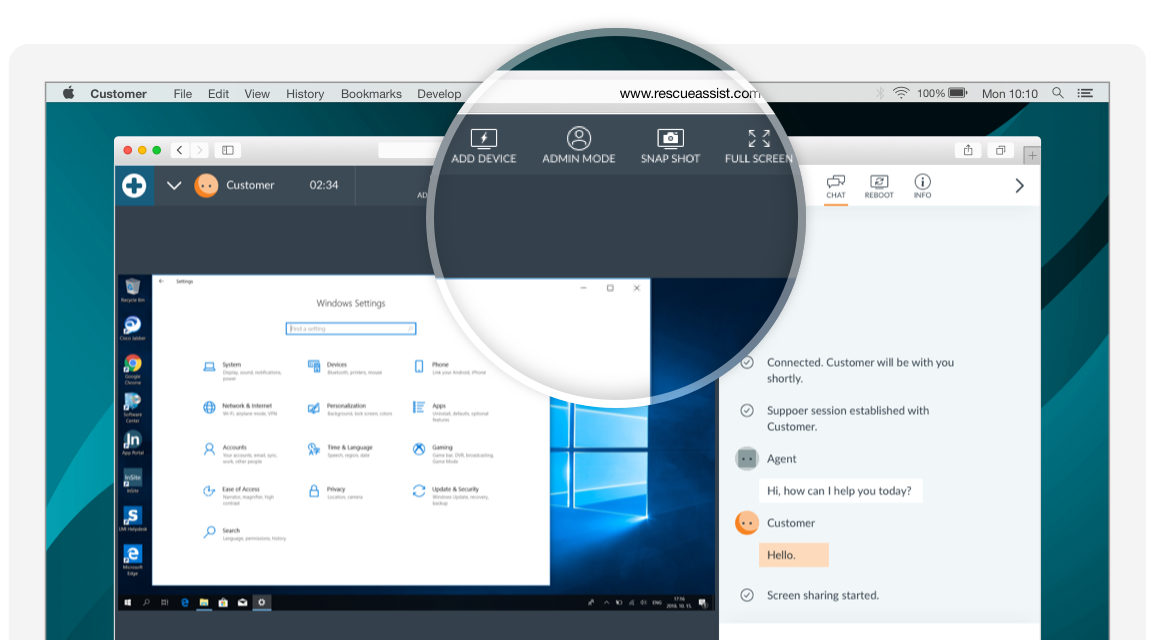 WHAT YOU CAN DO
Take advantage of system commands.
If you're helping a customer on a Windows machine, you may need access to the system control menu, where you can switch users and start the Task Manager. Through GoToAssist, you can easily send theCtrl-Alt-Del command to open the menu. You can also reboot the computer, and GoToAssist will automatically reconnect on startup.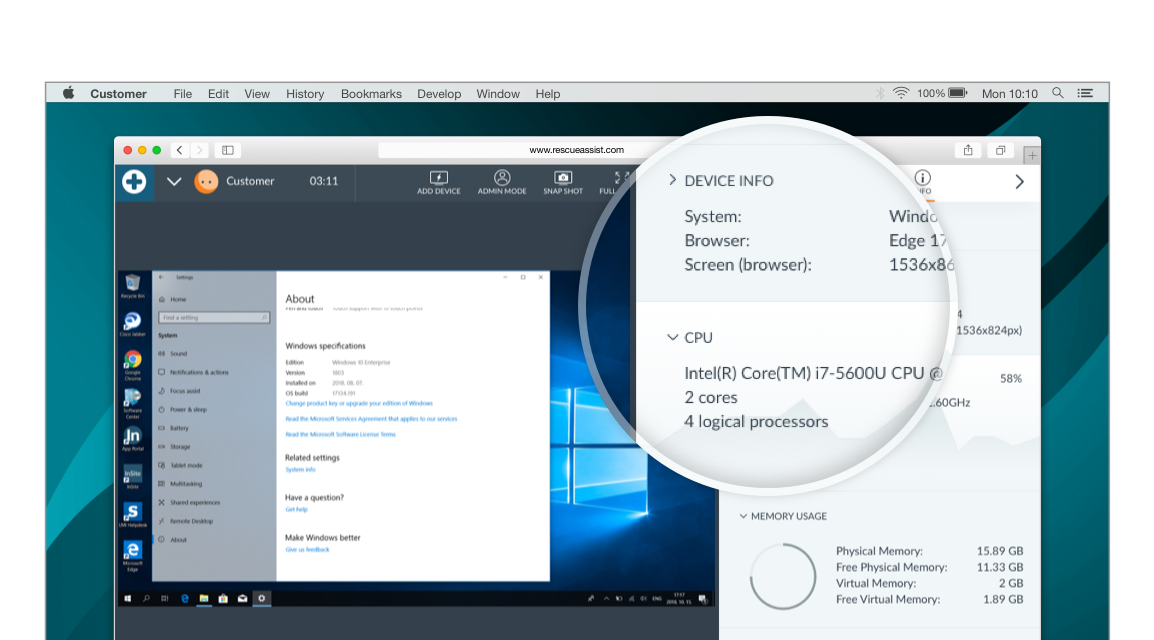 FOR YOUR CUSTOMERS
Stay in session without worry.
Sometimes you have to shut down a customer's computer for tasks like software installations or system upgrades. Rather than ask a customer to restart the machine and then re-join you afterward, RescueAssist can do it automatically. You can even restart in safe mode if needed. Once the computer is online again, the customer reconnects, just like that.
USEFUL TO KNOW
Running as an application.
Although RescueAssist will attempt to run as a service by default, it can still run as an application if the situation calls for it. This is usually the case when the customer has limited log-in credentials. However, if you enter admin credentials during the session, you can easily upgrade to running as a service from the RescueAssist toolbar.
RELATED FEATURES
Learn more about GoToAssist features.
Talk to a Specialist
Find the perfect suite of tools for your business or industry.
+1 (833) 564-4357
Contact Sales
We are here to help your business grow.
Contact Sales
FAQs
Check out our help center for answers to common questions.
View Topics
Free 7-Day Trial
Need more information?
Call +1 (833) 564-4357